Let's get your garden started! Even if you live in a cold climate and have never grown a veggie in your life!
Discover my simple FIVE-part framework for getting a garden ​planned in a morning!
If you love the idea of feeding your family fresh homegrown veggies from your garden but you're just not sure what it takes to make it happen…

If you're intimidated by the short growing season and don't quite know where to start…

And if you've been holding back from starting your garden until you can get it just right….

I want to help you jumpstart your garden this spring!

​Whether you're new to cold climate gardening or you've tried but have had limited success, let's get homegrown veggies on your plate this growing season, while making it simple, fun and easy.  
Yes, you CAN live in a cold climate and enjoy homegrown delicious vegetables!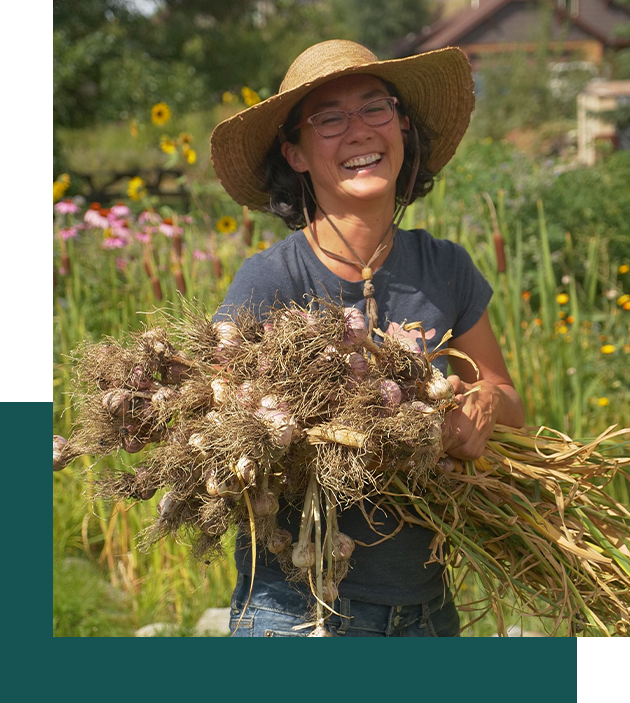 ​I'm a cold climate gardener, permaculture educator, garden design consultant and owner of Broken Ground. I help people in cold climates grow their own food so they can cultivate more resilience.
I've taught thousands of people through my workshops, both live and online, and have consulted with aspiring gardeners for almost a decade. 
It's my mission to get as many people as possible building a resilient life that enables them to not only live their values and connect to their community but to feed their families safe and healthy food. 

I live with my family on a suburban homestead in Bozeman, Montana, with large vegetable gardens, a food forest of fruit trees and berry bushes, a greenhouse, a pond and a flock of chickens.

Even with our short and unpredictable growing season, we manage to grow a good portion of our own food. 
When I first entered the world of gardening, I was intimidated by everything I needed to learn. I took classes, volunteered on farms, read books and watched videos.  
But it wasn't until I actually had my own garden and put seeds in the soil that I really gained the confidence with my gardening skills.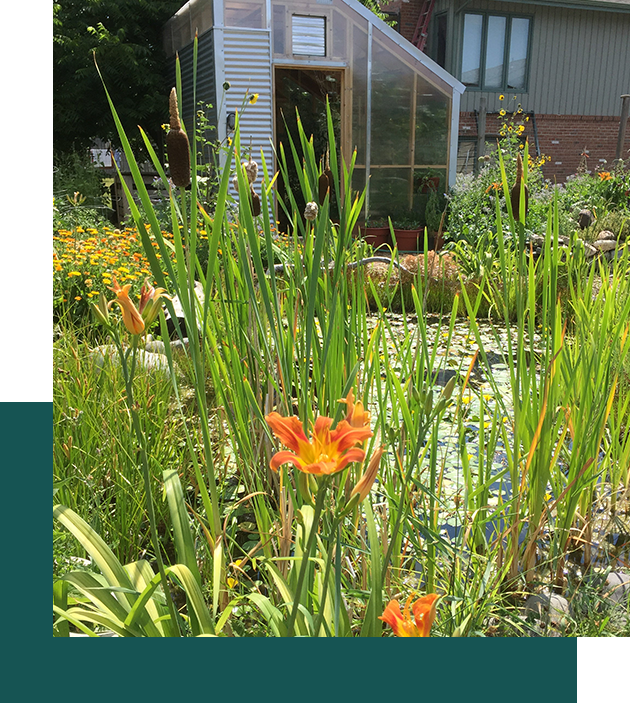 I certainly didn't start with a full-blown homestead!
I began on a small plot at a rental property, then expanded to a community garden, until eventually we were able to move into our own place. Like any gardener, there was a lot of trial and error along the way, as I figured out my site, my soil and what varieties did well in this climate. 
The Key is to Build a Garden you Can Grow Into
Most people, when they want to start gardening, get overwhelmed with "getting it all right."

They think they need a lot of space, or that they need to have a 'green thumb.' 
After gardening for almost 15 years and teaching and consulting with hundreds of clients, here's what I've discovered: when you're starting out, all you need is a "Starter Garden", a small plot to get you comfortable, confident and growing food straight away. Starting small and growing into your garden is the best way to ensure your long-term success.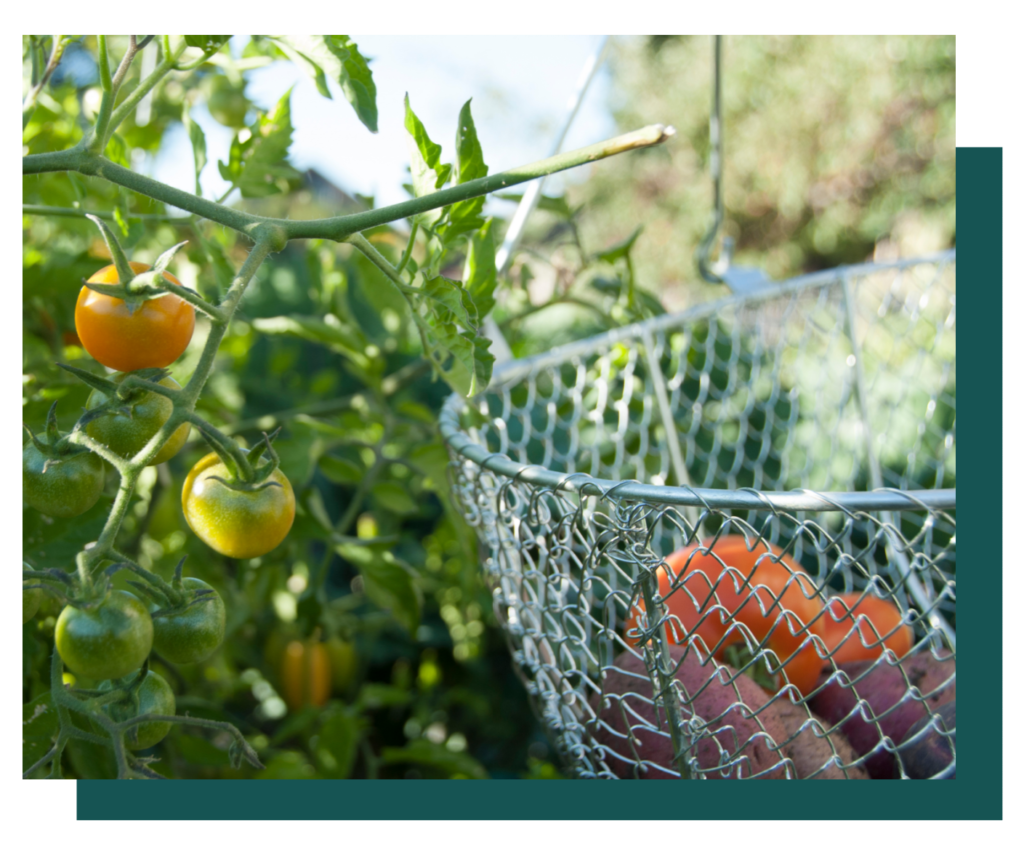 And with just a bit of guidance and hand holding, it's easier to get started than you think.
Here are some of the key details you need to get right:
THE STARTER GARDEN WORKSHOP
A LIVE group workshop on Zoom that will give you the knowledge and confidence to plan and start a garden this spring so you'll be eating fresh veggies this summer!
Using my 5-part "Starter Garden" framework, we will get your garden planned, a list of seeds for you to order, and a concrete plan for what you need to do in the spring. 
​
Expect to walk away from our time together with the knowledge and confidence to make planting in the spring simple, fun and easy.
Get your Own Step-by-Step "Starter Garden"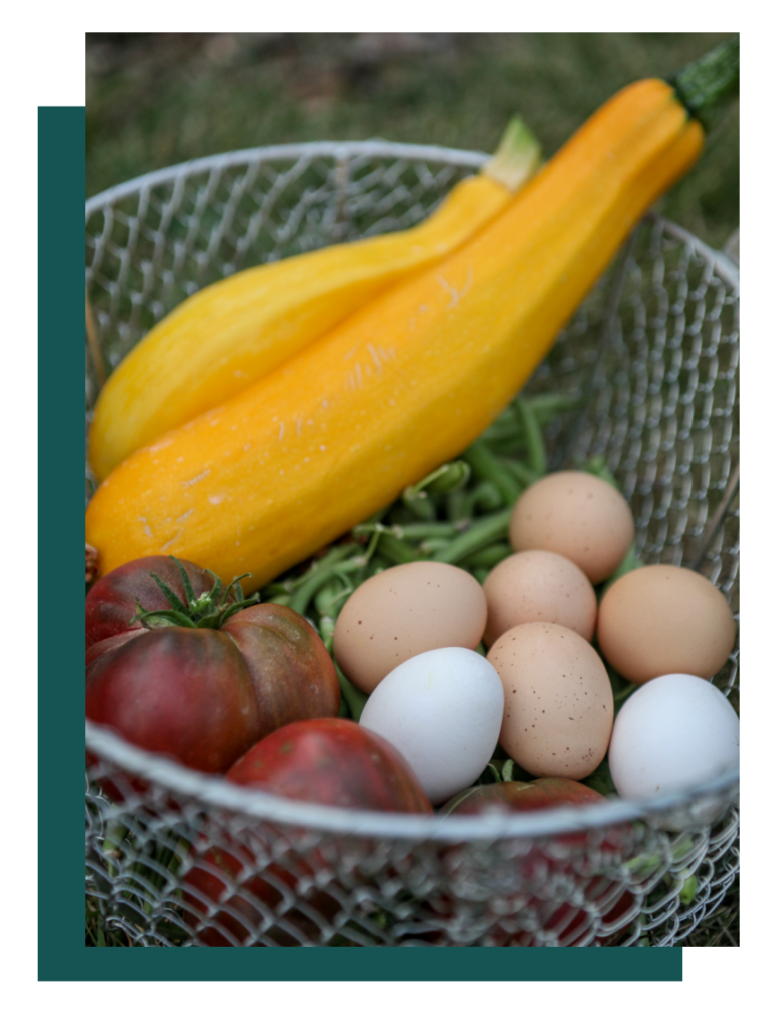 At the end of our time together, you'll have:
Imagine having a clear plan for the growing season ahead, all done after our workshop together!
Here's what people say when they work with me:
A comprehensive manual covering the 3 steps you can take to attract more bees and butterflies into your garden, including lists of flowers and herbs you'll want to grow and additional resources for buying seeds and material.
A detailed checklist of what to do in your garden every season. From seed starting to planting to fall cleanup and winter pruning, set yourself up for success this growing season!
After our time working together, you'll still get my support! You'll receive an email in your inbox every week from April through October, telling you what you should be doing in your garden in real time. 
WHAT'S THIS PROGRAM WORTH?
If you were to work 1:1 with me, I'd charge $750 to get a client started with their garden.
With access to my bonuses above, this program is worth $1100. 
Although, let's face it, setting up a garden that feeds you in food and beauty throughout the growing
season is truly priceless. 
Because this is a LIVE workshop, I'm putting a cap on the number of participants.
​Spots are first come, first served so register today!
This class is for you if:
FREQUENTLY ASKED QUESTIONS:
Let's get your garden started together so you can get ​planting this spring!
Don't miss out on the opportunity to enjoy fresh veggies from YOUR garden this summer! 
​Spots are first come, first served so register today!
Click the button below to get registered NOW!