When I've asked my clients why they want a garden, a frequent answer that I receive is they want to give their children the experience of growing food. Indeed, producing food is one of the best ways to engage children outdoors.
Whether it's growing broccoli, carrots or tomatoes, or owning a small flock of chickens, giving children tangible ways in which to engage their senses while learning about the natural world is the best classroom there is. Kids love tasting, touching and smelling what's growing in the garden so it's always great to look for opportunities to make it their garden as much as yours.
One of the most compelling elements in my garden for kids is the herb spiral. Picture a 15-foot rectangular garden bed that is twisted up into a three-dimensional spiral form so that its total diameter is no more than five or six feet across. Bordered by rocks or bricks, this bed's design creates microclimates because solar orientation and drainage change as the bed spirals upwards. The rock edging creates a heat sink, emanating heat at night, keeping the growing bed warmer than the traditional raised garden bed.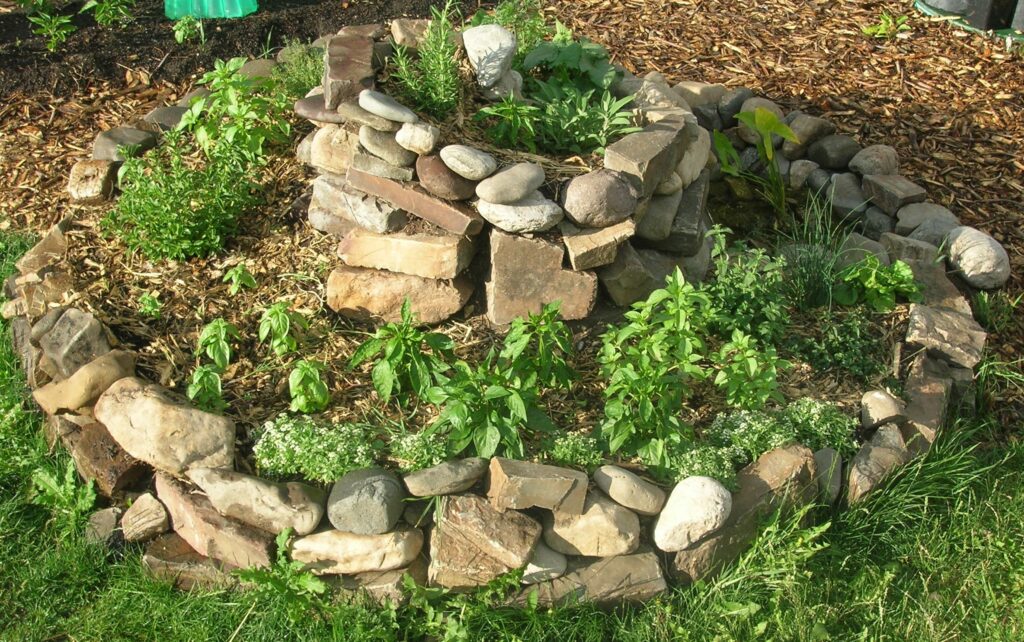 The bed's microclimates allow you to plant your herbs according to their preferred growing conditions. Herbs such as rosemary, sage, and thyme, which thrive in drier, sunnier conditions, will be located near the top of the spiral; others like chives or parsley will be located towards the bottom where the bed holds more moisture. Herbs which have a tendency to bolt in the hot summer sun, like cilantro, can be located on the east side of the spiral where the afternoon sun will have less of an impact on the plants.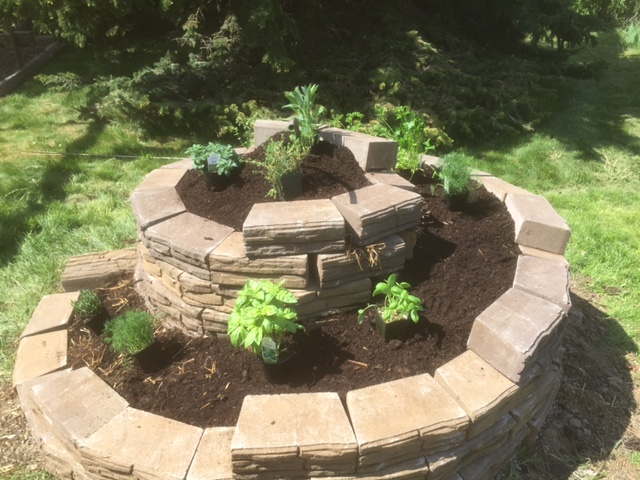 This is a beautiful, functional and space-saving garden bed but can be even more compelling if you plant it with herbs and edible flowers that kids love to touch, smell and/or eat. Here are some possible herbs and plants to add to your spiral that will be sure to tempt kids' taste buds or tickle their noses:
chocolate peppermint*
stevia (a natural sweetener)
lemon, lime, or cinnamon basil
French, orange or lemon thyme
rosemary
lavender
fennel
lemon balm*
chives
sage or pineapple sage
mint ginger*
spearmint*
nasturtium (edible flowers)
calendula (edible flowers)
borage (edible flowers)
Johnny jump-ups (edible flowers)
* As many of you probably know, it's best to be cautious with the mint family as it has a tendency to spread. You may want to plant these in pots close by, rather than in the actual herb spiral.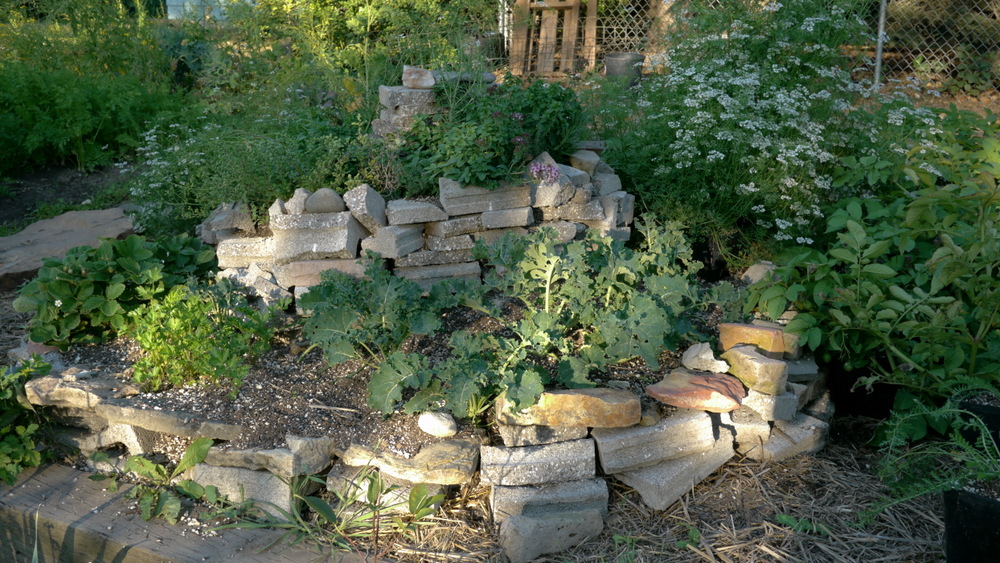 Spiral beds can also be planted with lettuce, peppers, and other veggies provided they have enough growing space. There are endless combinations and designs. Needless to say, you can be taken down a Pinterest rabbit hole if you google 'herb spiral'. You can make the herb spiral even more interactive by adding a pond at the bottom of the bed. Adding plants such as arrowhead (edible), horsetail and lilies create additional habitat for birds, insects and other pond life.
Your kids can be part of building, planting and harvesting plants from the herb spiral. This is a great addition to any garden, adding vertical height and curve to your space while at the same time making something engaging and fun for your kids!
Do you have other ideas for gardening with kids? I would love it if you shared them in the comments below!